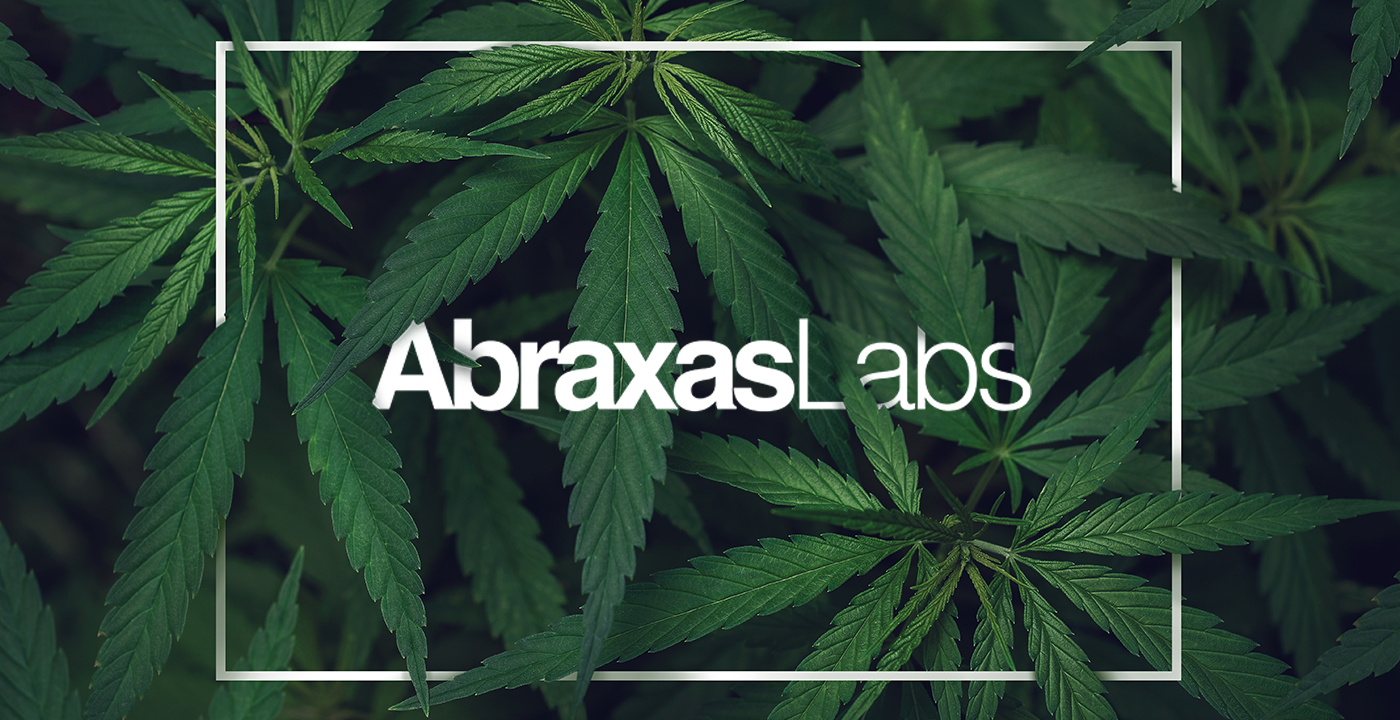 Harvesting differentiation in the cannabis industry.
Abraxas Labs is a scrappy cannabis testing laboratory that is piloted by a small team of dedicated scientists that have the vision to set a new standard for their industry.
The team didn't know where to start. Being a startup, the lab hadn't had time to focus. They were spitballing their marketing and messaging, taking steps in many directions, and getting nowhere. I was brought in to work with the team and synthesize a unified persona for the company, create focus and clarity, and create a game plan for their future efforts.
How could we stand out when all the other labs compete on price and use the same language in their marketing? Differentiate.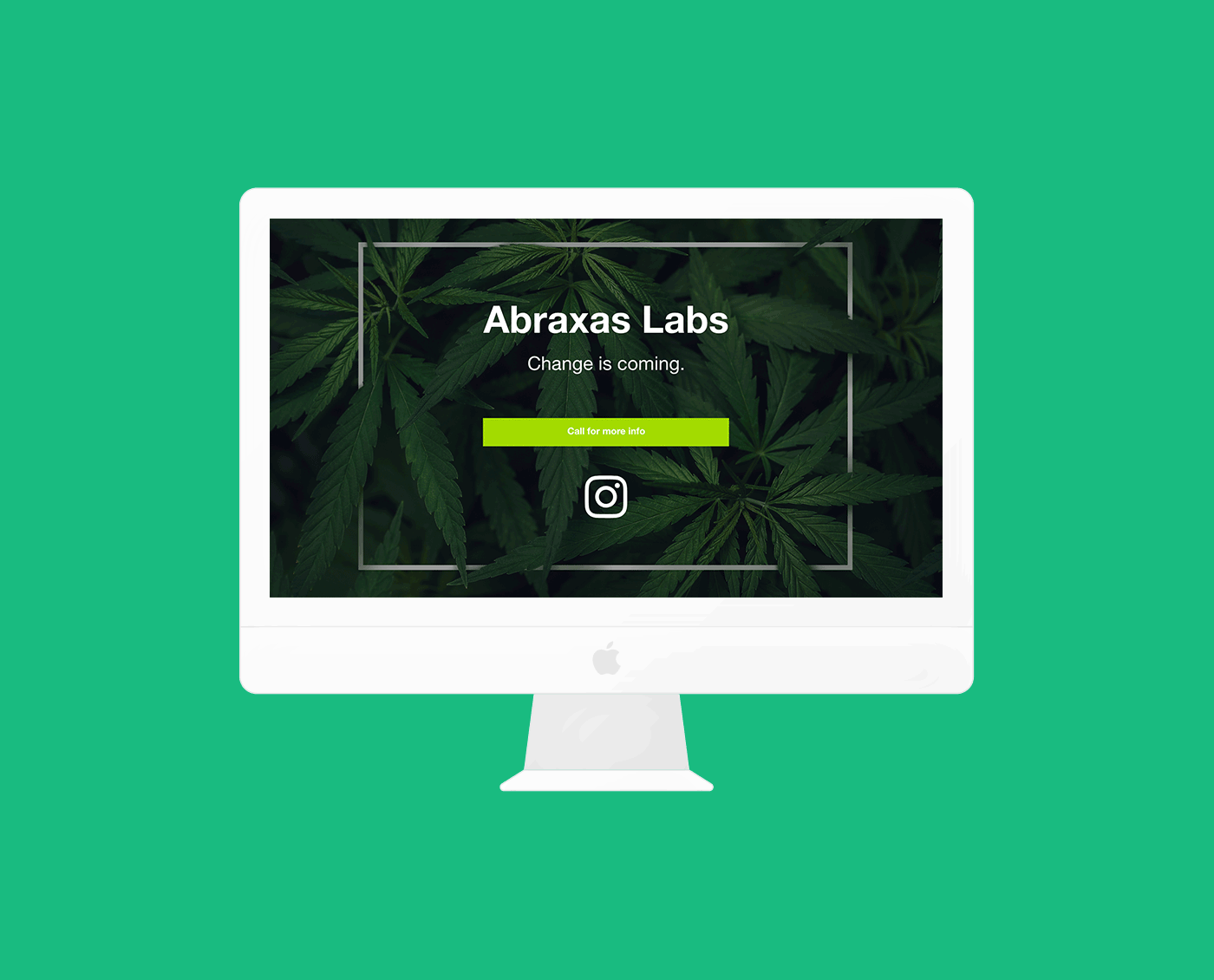 Establish a brand foundation that could support all marketing and messaging for Abraxas Labs. Create a brand strategy and messaging framework that anyone could use—not just a trained marketing person. Demonstrate those tools to the Abraxas team by using them to create the lab's first marketing push to raise awareness and announce the grand opening.  
The results of our strategy sessions and research led us to focus on differentiation. By harnessing the CEO's unprecedented drive to make a difference in the cannabis industry and cavalier attitude to the status quo, Abraxas Labs looks and sounds nothing like the competition. The lab had early sign-ups for special offers and inquiries for business long before the doors officially opened.
S C O P E   O F   P R O J E C T
Brand Strategy
Copywriting Framework
Email Campaign
Website Wireframe
Copy for Website
Brand Bible (usage guide)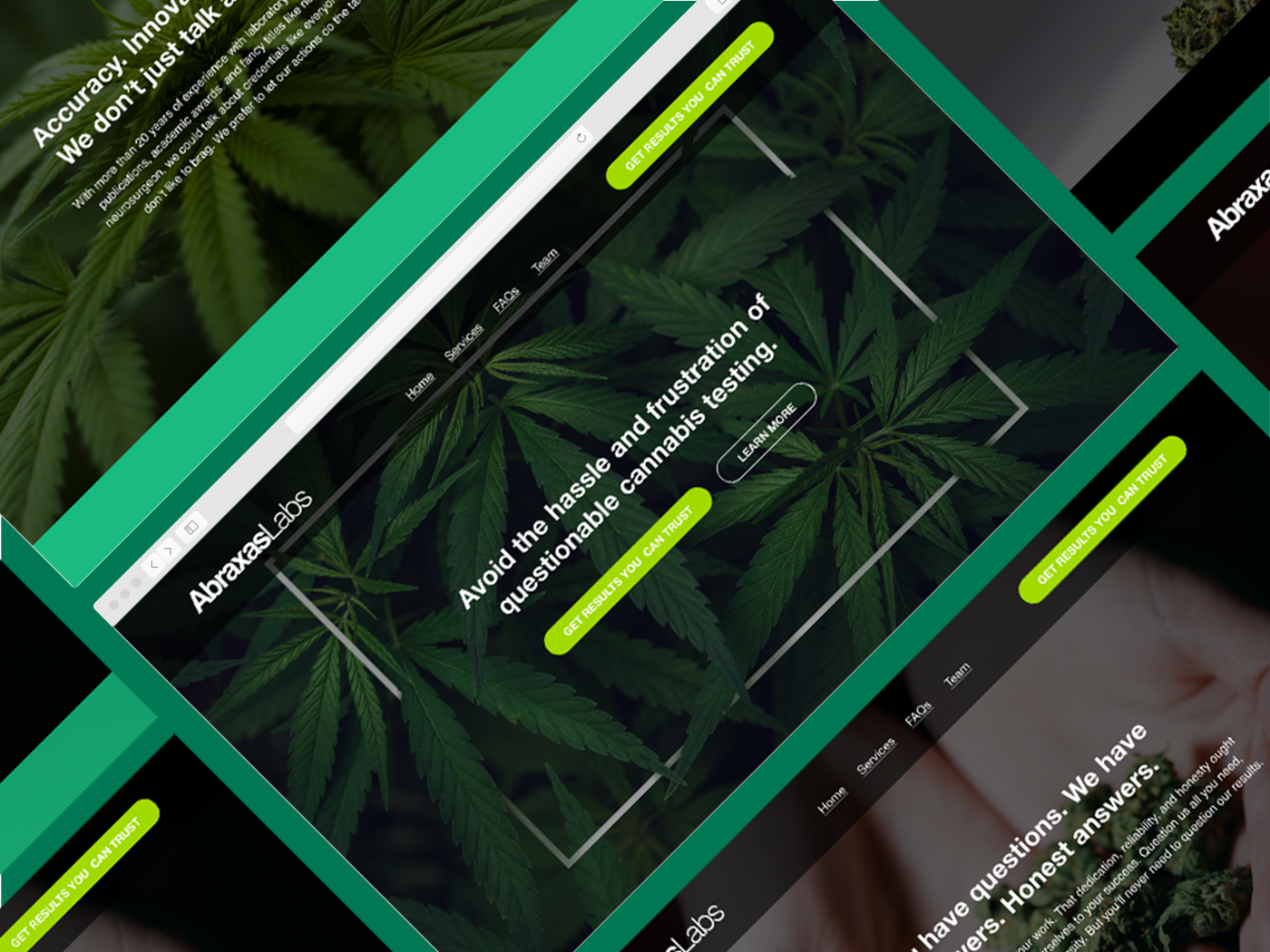 I facilitated a two-part strategy workshop to clarify positioning, identify ideal customers, determine a direction for the branding, audit the competition, and list any objections potential customers would have to do business with the lab. This identified an unoccupied space within the cannabis testing market: Honesty. The cannabis industry was new to Oklahoma but there had already been multiple shutdowns from labs issuing dishonest test results. Still, the competition's marketing was flooded with the same empty messaging of "accuracy" and "innovation." Despite Abraxas Labs having a true claim to accuracy and innovation (being one of the only labs led by a PhD), we positioned them as
the
honest and transparent lab. This positioning demonstrates accuracy rather than simply talking about it like the competition. A commitment to accurate results, good or bad, proves their scientific rigor and builds trust with customers.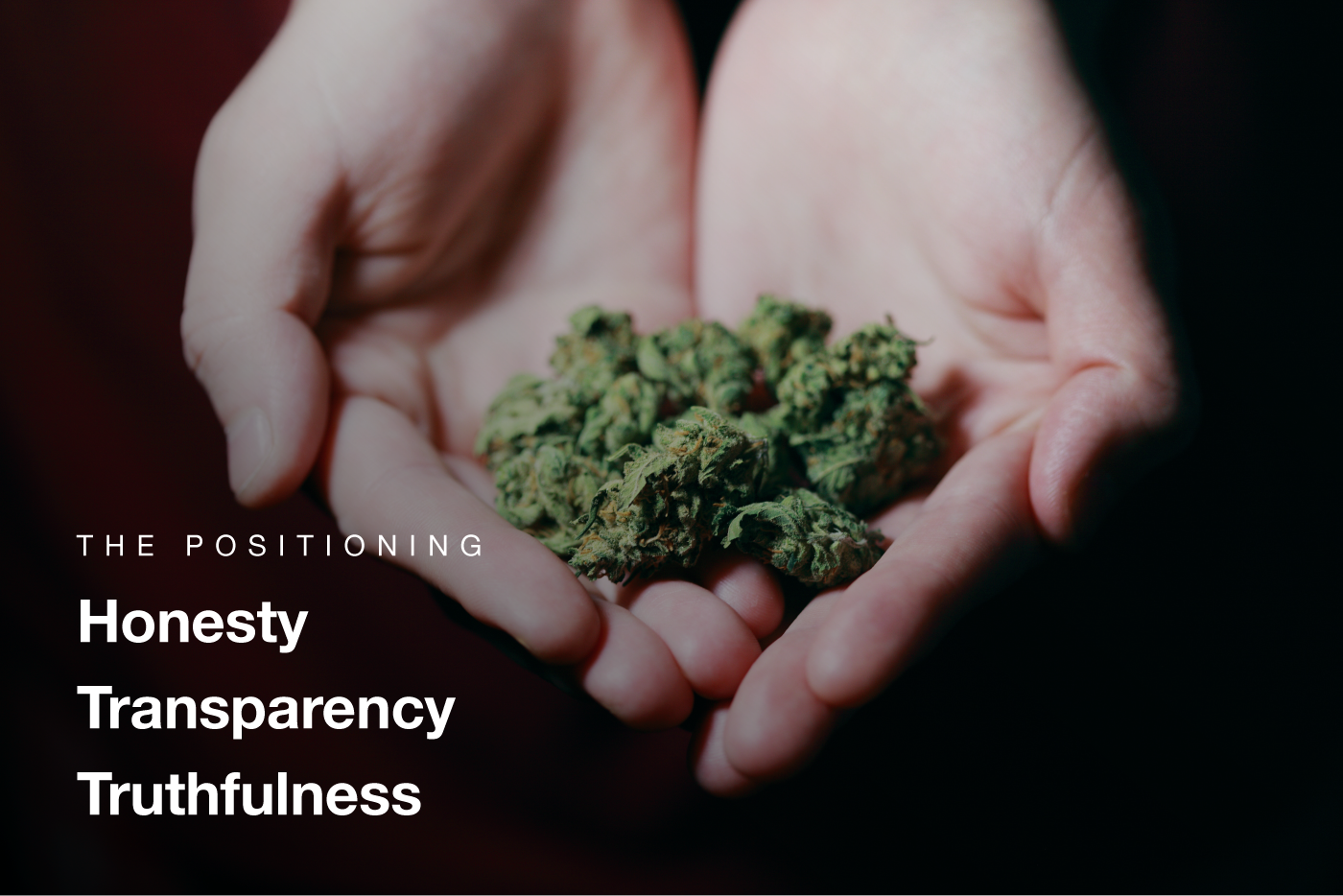 Identifying the Ideal User
The Abraxas Labs team imagined a desirable future where they had a few select customers on a retainer, which would allow the lab to provide these customers with tailored services. The lab's ideal customer was large enough to benefit from a customized and efficient testing service while also being able to afford it. To create a customer profile, we identified the owners of the largest grow farms and defined their goals, desired outcomes, pain-points, and objections. This customer profile allows Abraxas Labs to have a laser focus on how they can better serve their ideal customer to achieve their desired future.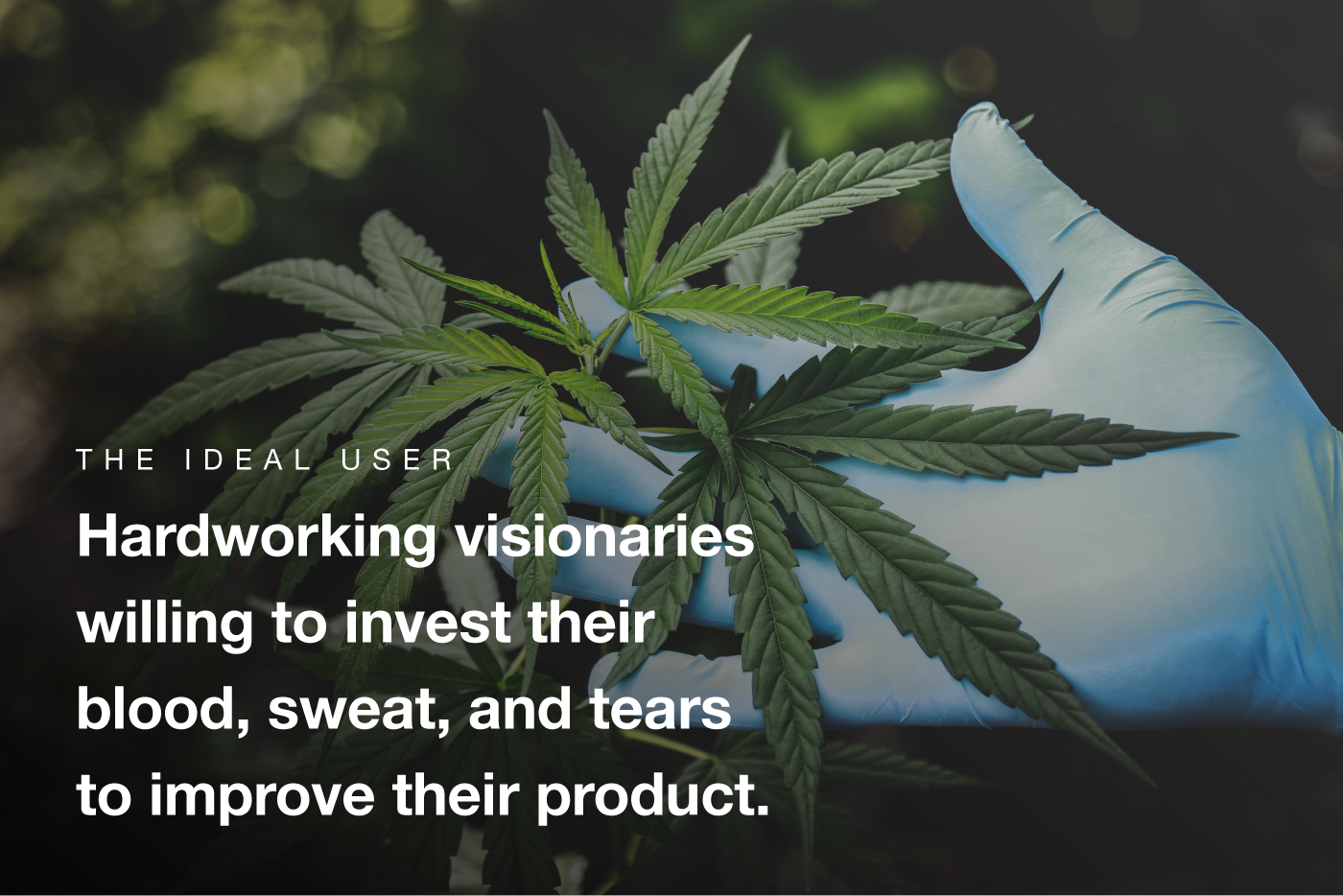 Establishing a Brand Foundation
The strongest brands are embodied by their leadership. For Abraxas Labs, we channeled the CEO's vanguard attitude and drive for innovative processes to assume the archetype of Creator/Outlaw. This was the perfect archetype for such a creative, scientific, and disruptive mind. The Creator is driven by innovation while the Outlaw desires revolution. With the archetype established, we created the entire foundation for the brand to build up from: Vision, Mission, Values, Tone, Voice, etc.​​​​​​​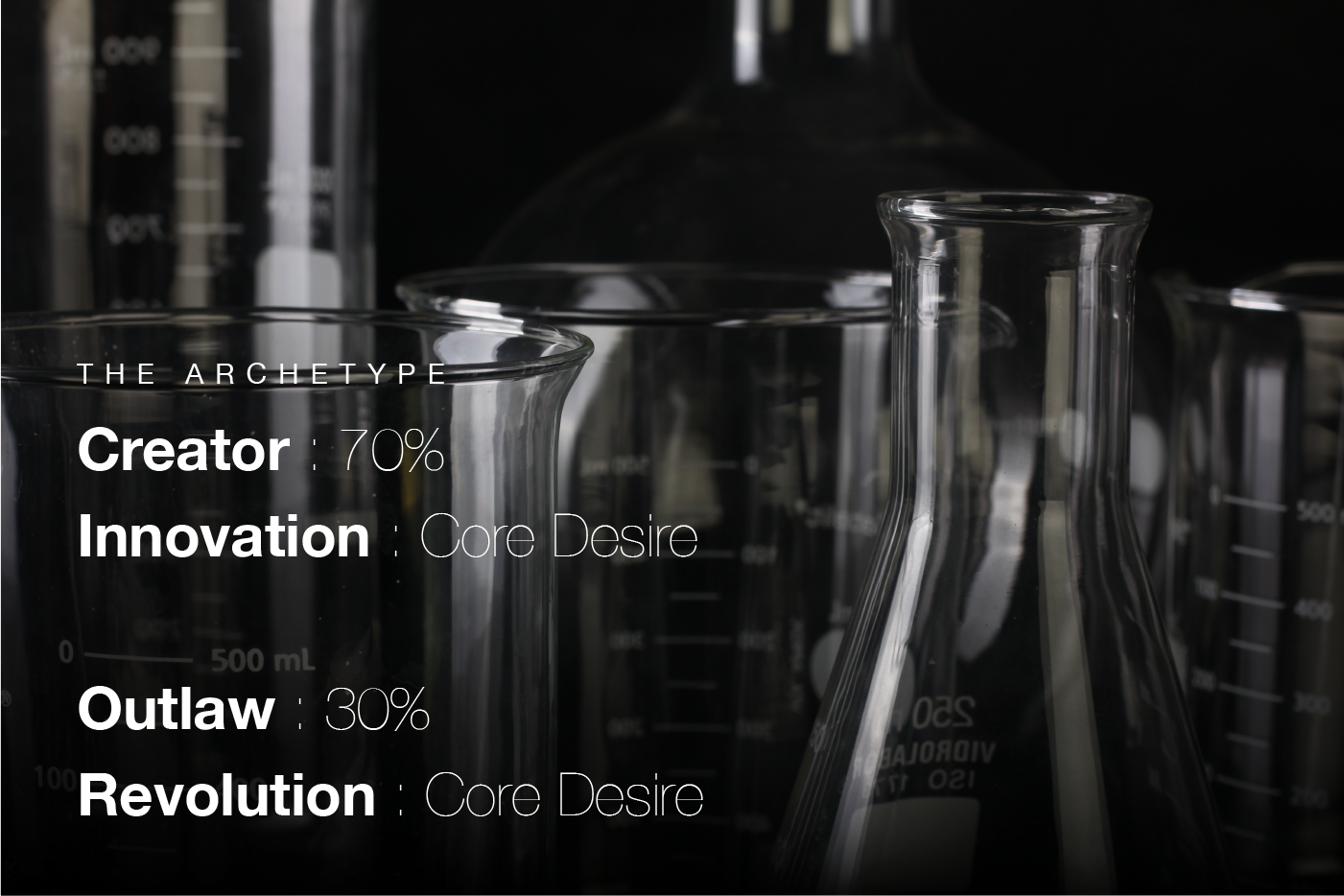 Abraxas Labs doesn't just test cannabis. We test ourselves. We're scientists driven by innovation and a healthy disregard for the status quo. "The way it's always been done" offends us, and we'll be sure to let you know. We're honest—perhaps to a fault. Our integrity can always be trusted, so if you're not willing to accept a failure and put in the work to grow and improve, you're not ready for our brand of honesty. 
We might be brutally honest innovators, but we never want to be rude. We won't always tell you what you want to hear, but we'll always tell you what you need to know. Why? Because we live vicariously through our customers. When they succeed, we succeed.
We act and speak confidently, so you won't often hear us brag about our experience and competence. It feels too desperate. We're comfortably confident, not braggadociously arrogant. Actions speak louder than words, so we build trust and authority by delivering unmatched assistance, education, and value to all growers/processors—not just our customers. People aren't naive. They know the difference between generic marketing copy and a genuine partner dedicated to helping them succeed.
The way we talk is an extension of who we are: Efficient. We optimize our words and sentences like we optimize our laboratory processes. Punctuation is important to us. For emphasis. We skip the scientific jargon and word salad to focus on what matters to the customer. And we're happy to drop a truth bomb that vilifies the status quo. 
Basically, we create a path for our customers to reach success. Then, we make it better.
— Voice and Tone Section from Brand Bible —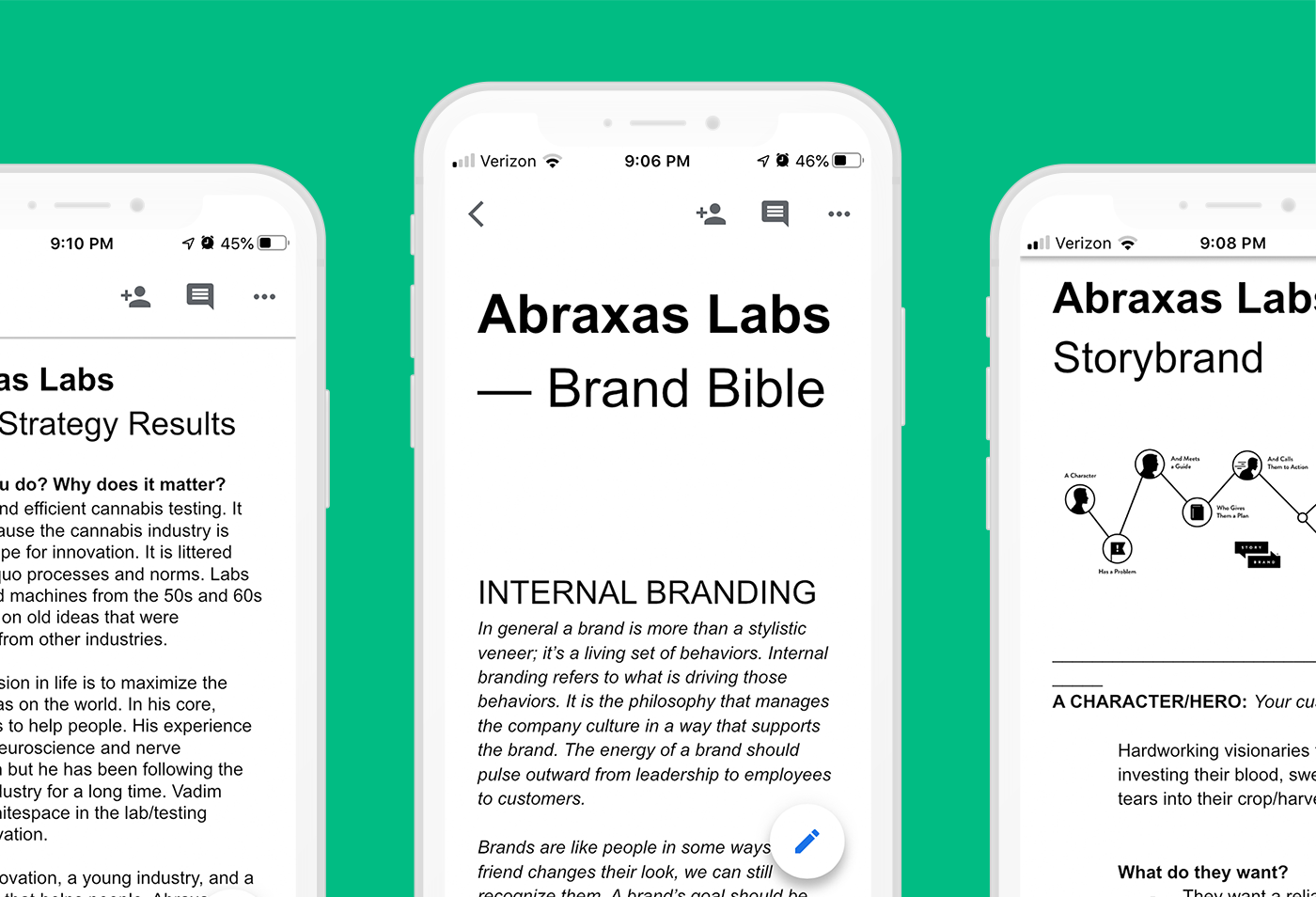 Future-proofing with Tools and Consultation
Once we were able to establish a positioning, a differentiation strategy, and a brand foundation, creating some deliverables was easy. First, everything was compiled into one master document. A Brand Bible. Then, I created a modular copywriting system that makes writing less overwhelming and a much easier task for a non-writer. This was used to create a 5-email nurture campaign and all the copy for the website. Lastly, the website copy was then inserted into their site design.